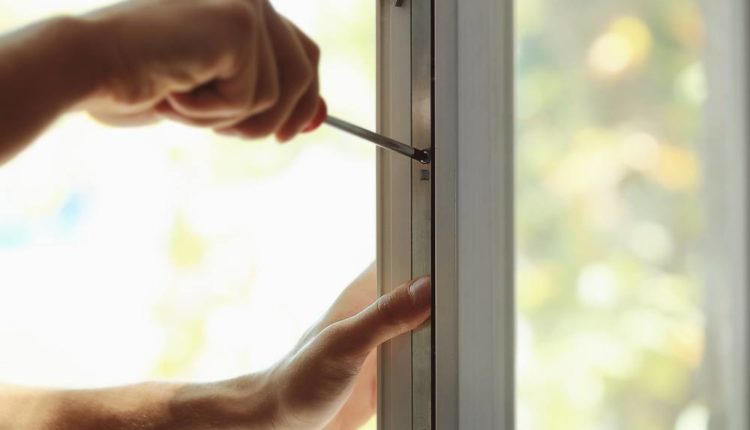 Best window replacement Indianapolis
Best window replacement companies in Indianapolis
Looking for replacement windows for your home, apartment, or commercial building? We've got the ten best window replacement companies in Indianapolis to help you get the job done quickly, effectively, and for a great price. These local window installers can provide support with window repair, sliding doors, replacement windows, energy efficient materials, and more. Whether you are looking for windows for a newly purchased home or updated windows to improve the value of your property, these locally-owned companies in Indianapolis can help. With great service, a fair price, and plenty of financing options, there's no reason to wait on requesting your free quote today.
How to Choose the Best Window Replacement Company in Indianapolis
When it comes to finding the best window replacement team for your Indianapolis property, it's important to keep a few factors in mind. Each of these companies offer a commitment to high quality materials, years of experience, fair costs, and outstanding customer service; all important qualities you'll want in a window repair vendor. Your research is worth the time – a good decision can help save you thousands of dollars down the line.
Blair Windows & Doors Inc
Since 1955, Blair Windows & Doors Inc has been known as one of the best window companies in Indianapolis, providing replacement windows and doors for residential and commercial clients. Blair Windows has built its reputation as one of the best home window replacement companies because of its commitment to quality products at affordable prices. Whether you are a property manager, home owner, or commercial contractor, Blair Windows can provide quality windows, energy efficient materials, and reliable window repair at an affordable price. As a small, local company, Blair Windows & Doors employs a team of expert installers and customer service specialists. This attention to detail and commitment to customer service has won favor with homeowners across Indianapolis.
Blair Windows is based in Indianapolis but provides new and replacement window and door services across ten counties, including Boone, Hamilton, Hancock, Hendricks, Johnson, Madison, Marion, Morgan. Shelby, and Tipton. This local company is committed to quality and is a member of several state and national building associations. They offer complimentary estimates for both replacement windows and new construction projects.
BEE Window
BEE Window is a family owned business operating throughout Indianapolis, Southwest Michigan, and Northern Kentucky. Founded in 1983 in the suburbs of Indianapolis, BEE Window is one of the best home window replacement companies in the area. This locally-owned window company provides installation for windows, doors, siding, interior doors, gutters, window frames, and more. The window installers at BEE Window are certified technicians, ready to provide high quality windows for your house, apartment or commercial property. With more than 60,000 window replacement jobs under their belt, BEE Window will transform your old windows into a feature you love. And their extended, non-prorated, and transferable warranty will bring you peace of mind for years after your final installation.
BEE Window provides a range of materials for homeowners to choose from, including the latest in fiberglass and vinyl technology. These solutions are more durable and energy efficient, allowing you to enjoy your investment for decades.
The Glass Guru
The Glass Guru handles a wide range of replacement windows and other home improvement services to meet your needs. This experienced window company is located in Indianapolis North and offers a wide range of solutions, including cabinet window repair, insulated glass, tempered glass, home windows, sneeze guards, low-e glass, frosted glass, shower doors, mirror repair and more. From quick repairs to patio doors to custom plexi-glass solutions, this local window company has several replacement window options for a variety of commercial and residential needs. If you require help with a custom home improvement project they offer free estimates and extensive financing options to make your vision a reality.
Looking for help with your commercial storefront? Ask about their solutions for storefronts, glass entry ways, commercial doors, and other options that will make your Indianapolis business shine.
Universal Windows Direct
With over two decades of experience and countless awards, Universal Windows Direct is one of the fastest-growing window companies in Indianapolis. Founded in 2002 with commitment to high quality windows and the best quality installation service, Universal Windows Direct is a reliable option for home window replacement companies in Indianapolis. Universal Windows Direct can provide expert guidance on materials, costs, and installation technology for exterior windows of all sizes. And depending upon your needs, chances are they will offer a very fair price compared to competitors in the region.
Looking for financing options that meet your timeline and budget? Universal Windows Direct offers Indianapolis customers a range of cost options to make new windows, siding, and roofing a reality. The process begins with a free estimate that can be easily scheduled online or over the phone.
Pella Windows & Doors of Indianapolis
Pella Windows & Doors of Indianapolis works with clients across Indianapolis and its surrounding areas. This local outpost specializes in energy efficient replacement windows and doors that stand up to Indianapolis' cold winters and hot summers. With multiple showrooms in the Indianapolis area, Pella Windows is one of the best window companies when it comes to selection and expert advice. Contact them to compare quotes or to learn more about the cost-saving benefits of installing new windows.
Need inspiration on ways to improve your home's exterior? The Pella Windows Indianapolis showroom is an excellent source of ideas and information for homeowners in Indiana. Consider stopping by or checking out their blog for the latest in home improvement trends.
Window World
While researching window companies in Indianapolis you are likely to come across Window World, an exterior window solutions expert known nation-wide. Window World specializes in exterior replacement windows, energy-efficient solutions, siding, and more. Window World proudly sources materials from the United States and offers an online project visualizer tool to help you determine the best solution for your property. Window World is focused on residential solutions, including exterior windows, patio doors, and siding.
Customers have the choice of booking in-person or virtual consultations from the comfort of their home. And with the latest selection of architectural shapes and accent windows available, you'll be sure to find a solution that you love.
Window Makeover
This local company will make you rethink your replacement window project. In fact, they focus on window repair as a better alternative to replacement! Founded in 2000, Window Makeover started with a single location in Indianapolis, Indiana and has since established a location in Atlanta, Georgia. For more than twenty years, this window repair company has sought to save clients money and time by offering customized window makeover solutions. Window Makeover encourages clients to choose repair as an environmentally-friendly and budget-conscious option.
Window Makeover provides repair services in Indianapolis with a focus on frame restoration, wood rot repair, foggy window solutions, historical preservation, door repair and more. You might be surprised that the cost of repair is less than replacing; get in touch for a free estimate today.
Window Man, Inc.
Window Man, Inc. is a window company founded in 1995 with a focus on installing windows, doors, roofing, siding, gutters, fascia protection and more. As one of the best window companies in the area, your replacement window will be backed by Window Man, Inc.'s notable warranty and customer satisfaction standards. This locally-owned and operated window company has won several accolades including recognition from the Better Business Bureau, th Angie's List Super Service Award, and the Earthwise Approval.
Window Man, Inc. offers in-person assessments for a wide range of services including casement repairs, sliding windows, egress windows, double hung designs, bay & bow, entry doors, and custom architectural solutions.
Window Nation
Window Nation is a third-generation replacement window company founded in 2006. With locations across the country, Window Nation prides itself on extensive knowledge of the home project industry. Whether your Indianapolis home needs replacement windows, siding, or doors, the team will help you explore options that increase your property's value while improving energy efficiency. A standardized training and education process ensures that all of Window Nation's team members are up-to-speed on the latest technology, offering professional installation services you can rely on.
Clients in Indiana love this service due to a wide range of design selections, outstanding customer service, and helpful financing options.
Champion Windows and Home Exteriors
Champion Windows and Home Exteriors offers more than six decades of home improvement experience. Champion focuses on the quality and reliability of materials in every installation, using premium products that are designed and built within the United States. Champion Windows and Home Exteriors also offers an industry-leading Limited Lifetime Warranty, giving it high customer satisfaction rating from clients across Indianapolis and beyond. Because Champion is a specialty manufacturer of windows, doors, and sunrooms, they stand by their commitment to excellent quality and customer service.
This window company provider offers bay & bow, picture, sliding, casement, double hung, glassblock, and countless other window options to meet your home's unique needs. In addition to replacement windows, this national window company offers sunroom installation.
Why Experience Matters for Window Replacement
Whether you have a small home, large property, or medium-sized apartment building, high quality window replacement is crucial to preserving your home. Damaged windows can cause leaks, wall deterioration, lost heat, and a higher energy bill. That's why it is crucial to take action at the first sign of damage. When you choose an Indianapolis company with verified reviews, they will be more likely to spot potential issues, recommend appropriate materials, and provide repair options for your timeline and budget. Each of these Indianapolis companies have several decades of experience under their belt, ensuring that your project is completed correctly and with care.
Look for Great Customer Service 
Home repairs and remodels are stressful enough- a great customer service team will help avoid unnecessary delays and costs. A high-quality window replacement company understands the importance of investing in a great team; all of the Indianapolis companies on our list offer a dedication to making sure their teams provide detailed assessments, timely updates, and as much information as you need to make decisions about your home repair. The best window replacement company for your project should have dedicated staff, including project managers, estimators, bookkeepers, and assistants. And don't be afraid to ask for recent client referrals.
Read Client Reviews & Ask Local Indianapolis Referrals 
Each of these Indianapolis companies provide comprehensive reviews, warranties and information about their process. Look for verified reviews as well as client testimonials from actual customers. Speaking with customers from the last 5 to 10 years will not only attest to the quality of customer service but also how well the window repairs are holding up.
Quality Materials & Craftsmanship Make a Difference
When it comes to windows, quality materials are key to increasing energy efficiency, reducing noise, and increasing your property value. The latest windows provide heat and cold transfer reduction qualities, as well as improved durability from older materials. In Indianapolis alone there are dozens of different window and frame materials to choose from, including vinyl, fiberglass, tempered glass and more.
Ready to Get Started?
The best way to get started with your window replacement project is to request free quotes. While some companies offer virtual quoting services, an in-person estimate may be ideal for more complex projects. Either way you can be confident in knowing that there are many high quality vendors to choose from across Indianapolis. Good luck and happy home remodeling!