Best roofing companies in Indianapolis
Realizing that you need repairs or even a completely new roof can be overwhelming at times. Especially in the Midwest where nasty storms are prevalent, taking care of your roof promptly will prevent further issues down the road. There are many roofing companies to choose from in Indianapolis and it can be difficult to find the best roofers.
Tips to help find a qualified Indy roof repair contractor for your job
Considering dozens of options for your roof installation is vital. Spend a few minutes examining a contractor's business plan and making sure he understands your project. When speaking with your roofer, consider evaluating the skills and references of the person you are considering. You can also look at their photographs to see homes like your own. Ask what is the price for the roofing project. Keep in mind that you should inquire about warranty offers and if they exist or not.
Here is a list of 10 Best Roofing Contractors in Indianapolis:

Bone Dry Roofing
Bone Dry Roofing is located on the northwest side of the city in Westchester Heights. They are fully licensed to perform roofing work in your area, and adequately insured for your protection. They offer a variety of services including roof replacement, roof repairs and maintenance, gutter installation, and more.
They pride themselves on being a family-owned and operated company with multiple locations throughout Indiana. Bone Dry Roofing is proud to be an active member of each of the local communities they are located in. They were voted the #1 Indianapolis Roofing Company in the 2021 Indy Star's Best Things community contest!
Eads Roofing LLC
Also located on the North side of Indianapolis, Eads Roofing specializes in roofing and restoration, helping with planning to construction services. Committed to excellence their skilled workers will assess your roofing problem and provide professional service.
In addition to helping you with a new roof, Eads also specializes in James Hardie siding installation. Eads Roofing LLC are roofing experts who give great customer service.

Watergate Roofing
Watergate Roofing is located just north of Downtown in the Canterbury neighborhood. Watergate provides residential roofing and commercial roofing and siding services. They are proudly woman-owned providing excellent workmanship and great customer service.
The owners pride themselves on offering a variety of roofing services but they specifically specialize in storm damage repair. They also offer inspections for insurance claims and offer a variety of homeowner resources.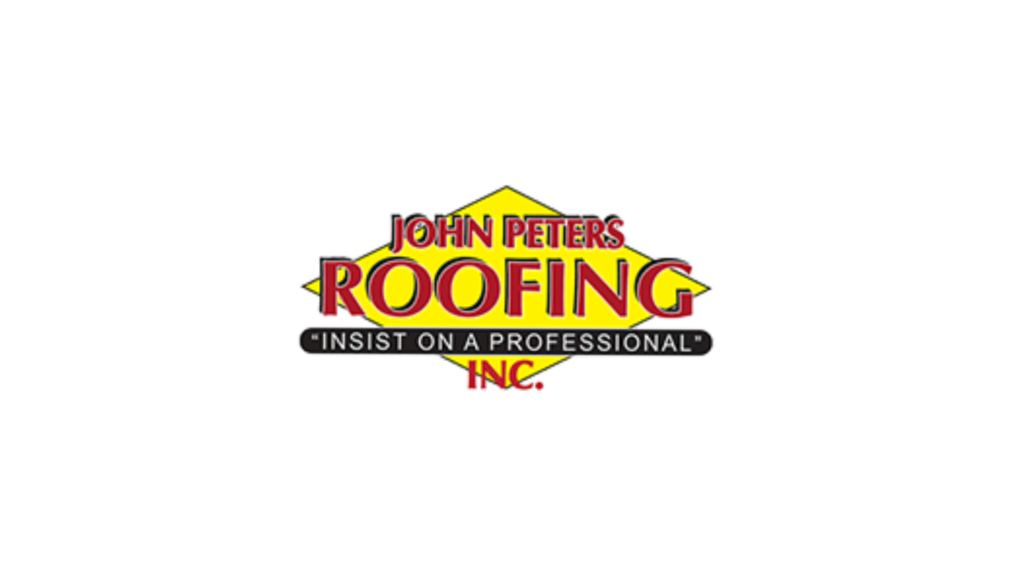 John Peters Roofing INC.
John Peters Roofing, a locally owned and operated business, is located in Greenwood, just south of downtown. They offer a wide variety of roofing services including a variety of materials like Asphalt, Rolled, Metal, Slate & Synthetic Slate Clay. They can handle any job including gutter guards, gutter installation, replacing missing shingles, and repairing leaks.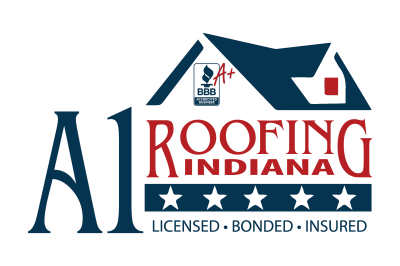 A1 Roofing Indiana
A1 Roofing Indiana is a great choice for all of your residential roofing needs, from a new roof or re-roof to repairs and roof maintenance. If your roof has been damaged by hail or wind, they can coordinate with your insurance adjuster to resolve your insurance claims quickly.
As a GAF and Owens Corning Preferred Contractor, they offer great customer service throughout the whole process. Having a local contractor at the job site makes sure you pay a fair price for your roofing job.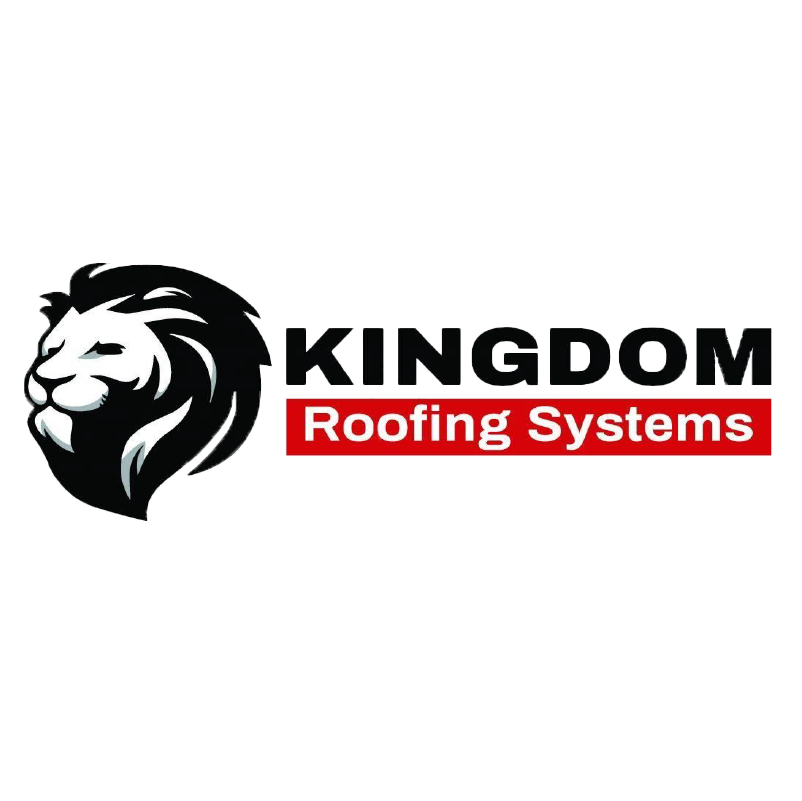 Kingdom Roofing Systems
Kingdom Roofing Systems is the premier choice for asphalt shingle installation. They offer an outstanding warranty on their asphalt shingles systems and are highly reviewed. They also offer a variety of other services like storm damage repair, and James Hardie siding installation, and always provide free estimates.
With a large service area, they are among the top roofing contractors in Indianapolis. If you are in need of a new roof or just repairs, Kingdome Roofing contractors can help you where ever you are.

Best Choice Roofing
Best Choice Roofing isn't just a clever name. They are rated among the best roofing contractors in Indianapolis. They offer complimentary estimates, financing, and extended warranties for your roofing projects.
User testimonials all mention the outstanding job Best Choice Roofing does and have found their roof installation process easy to navigate and are very happy with their new roofs. Although they are not locally owned and operated, they have a national reputation for providing an excellent job.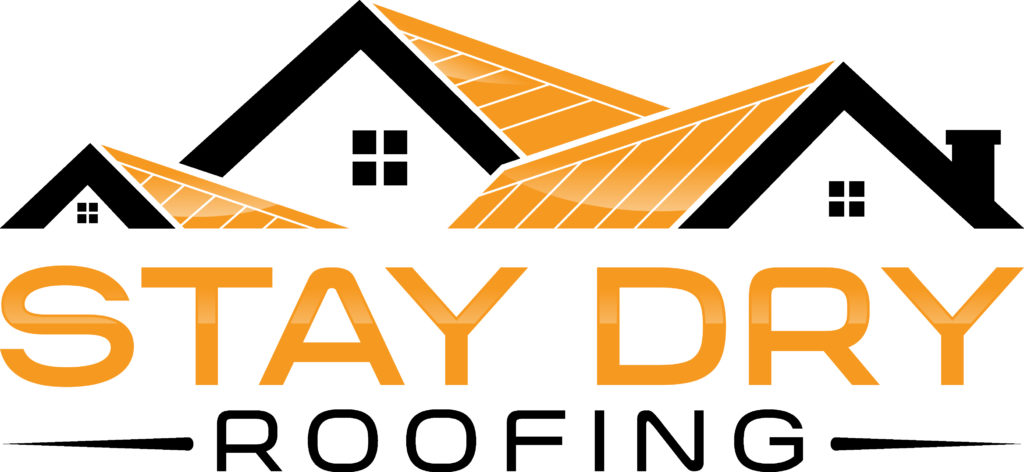 Stay Dry Roofing
The number one thing you want from your roof is to stay dry. Stay Dry Roofing is located in the heart of downtown Indianapolis and is a family-owned and operated company that specializes in roof replacement and repair.
They offer a variety of materials from metal roofing to tile roofs and have a good understanding of the pros and cons of each type and installation. You can trust that you are going to have all of your roofing concerns addressed and you can trust in the roofing work that they provide.

Moss Roofing
Moss Roofing has locations in Greenwood, Indianapolis, and Brownsburg. As a trusted Indianapolis roofing contractor they specialize in gutter repair and installation, roof inspection, roof ventilation, roof repairs, roof replacements, and helping you file insurance claims.
In the roofing industry for over 25 years Moss Roofing contractors are a local roofing company who proudly serves Central Indiana.

Indy Roof Company
When disaster strikes it is important to know a roofing professional service that is available for emergency roof repair. Indy Roof Company specializes in storm damage and emergency service. They offer free estimates, extended manufacturer's warranty, and insurance claim management.
Working with Indy Roof Company means you will have a trusted roofing professional if you experience storm damage or if you just need roof repairs.
What to ask your roofing contractors:
Whether you are planning a full roof replacement or scheduling annual repairs, keep in mind there are a few things to ask when getting roofing quotes. The most important first question is if they offer free estimates. All of the roofing contractors in Indianapolis listed above offer free estimates, but it is always important to ask first to avoid hidden costs upfront.
After scheduling this crucial step you need to know which questions to ask so you get an accurate estimate for the full costs and timeline required. Here is a list of questions to ask when getting your roofing quotes:
How do I know if I need a repair or a full roof replacement?
The roofing professional will come and assess the condition of your roof, checking for a variety of things. This assessment will determine if your roof needs only simple repairs or a full replacement. In some cases, a full roof replacement may be the safer and longer-lasting solution. Your roofing contractor should outline all of the alternatives so you can select a solution that works for your budget and timeline. To decrease the possibility of a full roof replacement regular or annual repairs and inspections are the key to maintaining the life of your roof new.
How long will the roofing repairs or installation take? 
When your roofing contractors assess the overall scope of the job they will assess factors like structural repairs, replacing insulation, or tearing off the old roof. Each of these factors will impact the total timeline of the project. If you are considering the addition of skylights, use of patterned or specialty shingles, unexpected repairs due to rodent or insect damage, or wood rot are discovered, or other specialty services this will affect the timeline of your roofing project. It is possible for some jobs to take only take a day while other projects can take a few weeks. Your roofing company should provide an itemized estimate for the hours of labor required as well as a timeline for project completion. Applying for permits and other fees can also impact the duration of the job.
What is a typical estimating process? How do I schedule an on-site inspection? 
It is important to understand that a formal estimate without completing a comprehensive roof inspection is likely too good to be true. Your inspection should include checks to measure the overall strength, security, and longevity of the roof and supporting structures. Your contractor will also perform a series of tests that can detect issues beneath the surface. Many Indianapolis roofing contractors will perform the following:
Inspection of the internal and external walls, windows, gutters, and siding
Interior assessment of the ceilings, chimneys, skylights, and attic
Look for signs of mold, rodent, or insect damage
Test materials including shingles, tiles, flashing, fasteners, seams, and gutters for stability and security
Check for materials that have fallen off over time or after a storm
Review of the structural integrity of the roof, including the beams and supporting elements
What are the best materials to choose a new roof? 
Modern roofing materials offer a huge range of colors, styles, and technical qualities. From traditional asphalt shingles to metal roofing, there is a roofing material for every need and budget. If you have a specific design or material in mind working with your contractor will help you understand pricing and design options will help you achieve your vision. If you are working with a limited budget a quality roofing professional will recommend cost-effective solutions that are easy and affordable to maintain. Many roofing contractors work with a wide variety of materials such as:
shingles
ceramic tiles
single-ply roofing
asphalt
modified bitumen
TPO
cool roof solutions and more.
Most Indianapolis roofing contractors offer complete catalogs of services they offer on their website.
Are material costs itemized? 
It is important to always ask for an itemized estimate when getting roofing quotes. The quote should include line items for materials, labor, permits, fees, and other considerations that could impact the price or timeline. If a roofing contractor does not provide an itemized estimate it may be a good idea to continue to shop around.
What does a company being "bonded and insured" mean for me? 
Your roofing contractor should provide you their licensing information including a Contractors' State License Board number when you are requesting a quote. You should also ask to speak with their project management team about which permits and fees may be required in your county. Choosing a roofing company that is bonded and insured means your roof installation will be completed safely and according to building codes in your area.
Can I ask for local referrals? 
Any roofing company should be able to and will happily provide recent reviews from local clients. Roofing projects are big jobs and you shouldn't be afraid to ask for referrals from past clients; they will best be able to confirm how well the work has performed after 5-10 years of wear. Today, you can also look at positive reviews online and from trade lists.
After you receive your estimate which roofing services do you need?
Now that you have had a roofing professional come out and inspect your roof it is important to understand what services they are suggesting. It can be difficult to make the right decision about your roofing project if you do not understand the roofing language your contractor speaks. While this isn't a comprehensive list of all roofing services it is a starting place.
Roof Repairs 
Every residential and commercial property will need roofing repairs at some point in time. Old age, sun damage, winter storms, rodents, and pests can all cause leaks and degradation. A variety of Central Indiana contractors can help! In the case that you need an emergency roofing repair, look for companies that provide emergency services and 24/7 customer service. Most reliable roofing contractors work with major insurance companies on a regular basis and understand the documentation required to help the insurance claim procedure go smoothly.
There can be a variety of repairs that need to be performed depending on the severity of the damage and since every roof repair is specific to the project your specific needs might not be listed here. You can do independent research on roofing repairs online, but here are some average repairs you might see:
Roof Leak Repair – Common causes of roof leaks
Missing, cracking or damaged shingles
Ice Damming
Clogged gutters
Damaged flashing/joints
Soffit & fascia damage
Hail & Storm damage Repair – Common hail damage
Hail damage to asphalt shingles: Shingles can be broken by hail, but the most common damage takes the form of crushed or dented areas where granules on the surface are forced into the shingle mat material or displaced entirely. What are granules you may ask? Granules protect the shingle from UV degradation, hail dents can result in shortened shingle life. This damage often qualifies the homeowner for an insurance claim.
Hail damage to wood shingles: Wood shingles can crack from hail impacts. Cracking is usually along the grain of the wood and can cause parts of shingles to break loose.
Hail damage to slate roofs: Hail impact can crack slates, although cracks tend to be more random than with wood shingles. A broken slate can break loose from its fasteners and slide off the roof.
Rot Repair
The main causes of wood rot are fungal spores that are all around us. The good news is fungal spores are not always active, and rot damage does not occur immediately. Dry rot is a common type of rot in which wood is attacked by fungi. The fungi destroy the parts of the wood that make it strong and firm.
For rot to set in the fungal spores need adequate amounts of water and high relative humidity. Many residential building materials are perfect for fungal spore growth and when coupled with high relative humidity, the stage is set for rot. On roofs, this often occurs when a small leak goes unnoticed and allows water to soak into the frame.
Ice Damage Repair & Ice Dam Prevention
How do ice dams form?
When snow lingers on the roof for more than a few days, combined with melting in the day and freezing temperatures at night
Warm air from your living space that rises into the attic warming the higher roof causes snow to melt under the ice
Broken down or missing membrane protection beneath roof shingles along roof eaves allows melted snow to re-freeze
Repairs include replacing and repairing gutters, ice and water shield protection installation, and improved insulation that can prevent further ice dam damage.
Additional roofing repairs that may be needed:
Missing shingles caused by heavy winds
Pipe boot replacements
Chimney flashing repairs
Roof leak repairs
Metal ridge vents with no seal
Exposed or high nails
Roof Replacement and Remodels 
You might have discovered that the cost of your roof repair will be unsustainable and you have made the decision to replace your roof. Or possibly you are looking to increase the value of your home, consider roofing remodel. Solar panels, premium insulation, and skylights can also boost your return on investment. Modern materials like slate, ceramics, and energy-efficient composites can improve the look and value of your home. There are many options and it is important to work with a contractor who will educate you about all available roofing materials.
Most roofing materials come in various quality scales Low-Cost, Medium-Cost, and High-Cost Residential Roof Types.
Low-Cost Residential Roof Type
Asphalt shingle
Mineral Surface Roll (MSR) Roofing
Medium-Cost Residential Roof Type
Metal roofing
Wood Shake
Clay Roofing
Concrete Tiles
Synthetic Slate
High-Cost Residential Roofing Type
Green Roof
Slate Roofing
Copper Roofing
Flat roof versus slanted roof
This is just a brief overview of all the available materials that you could use in residential roofing remodel. It is important that whenever you are receiving quotes for a roofing service like a remodel ask about all the options available to you. There may be a lower-cost alternative available for your project, but all options should be reviewed.
Here is a breakdown of some of the most common roofing materials:
Residential Roofing:
Asphalt Shingles: Asphalt shingles are one of the most popular and affordable materials for residential and commercial projects. There is a wide range of colors, prices, and designs available on the market. Many shingle brands offer a warranty of 10+ years, but regular maintenance is required to maintain upkeep.
Ceramic Tile: Tile is a popular choice in warm climates, particularly those in direct forest fire-threat areas. Ceramic tiles while offering excellent insulation from the heat also provide a classic aesthetic and a 30-50 year life span depending on the weather in your region.
Slate Tile: Slate tile is an extremely popular option for residential roofs. Slate is a high-quality and attractive material that comes in a variety of thicknesses and colors, and offers a classic and refined appearance to the roof. While it is a heavy material, it is also a durable, long-lasting material that is completely fireproof. Due to its longevity, it is also a more environmentally friendly option than other roofing materials that need to be replaced more frequently.
Composition Roofing: Composition roofing offers affordable roofing material for commercial and residential buildings. This type of roofing material is constructed out of laminate, asphalt, slate, fiberglass, and other recycled materials.  Composition roofing comes in multiple colors and designs.
Commercial roofing:
Torch down: It is installed by laying down a multilayer system. This system begins with an insulation layer followed by a vapor layer to combat the gathering of condensation. These are followed by asphalt or adhesive layer, and then a layer of bitumen. Bitumen is asphalt that is mixed with a polymer and spread into sheets. Using the torch down method, the roofing installer rolls out the sheets of bitumen while applying heat from a propane torch. The edges of the bitumen sheets are then melted together to create a seamless product that stands up to the heat and cold stresses that the roof will experience year after year, without melting or cracking. Torch down roofing is a good option because of its high tolerance to both cold and heat and is commonly used in commercial roofing.
Cold Process: Cold process roofing is a built-up roofing (BUR) system that uses water or solvent-based adhesive to build up multiple layers of roofing material. The end result is similar to hot process BUR but it is sometimes preferable as the material does not need to be heated. This means that it's easier to work with and there is less equipment involved in the process. Cold process BUR can be used for new or remedial construction and can be applied to existing smooth surface roofing. In cold process BUR, multiple plies of base sheet are applied using the adhesive. These are then covered with a waterproofing layer and then finished with an aggregate or other roof coating.
Cool Roof Coatings: A cool roof coating is a paint-like substance that is often applied to an existing roof. Cool roof coatings provide resistance to UV light, chemicals, and water. The coating can be white or contain other reflective properties. This is an excellent material used for commercial roofing.
Single-Ply Membranes: Single-ply membranes are sheets made of rubber or other synthetics that are adhered to roofs using either mechanical fasteners or adhesives. There are two primary forms: Thermoplastic Polyolefin (TPO) and Ethylene Propylene Diene Terpolymer (EPDM).
EPDM: With Ethylene Propylene Diene Terpolymer (EPDM), synthetic rubber sheeting is mechanically fastened to the roof. The seams are then taped, similar to drywall taping, to form a durable, weather-resistant roof barrier. The material is available in a range of colors, widths, and thicknesses and is a good option for commercial roofing.
TPO: Thermoplastic Polyolefin (TPO) is a similar process and product to EPDM however there are some advantages that make it a strong competitor with EPDM. Unlike EPDM, TPO reflects sunlight, which allows a commercial building's AC system to work more efficiently. TPO is also more puncture resistant than EPDM. TPO seams are welded as opposed to tape. This makes the product more durable but complicates both the installation and repair processes, therefore it is important to work with commercial roofing contractors who are highly skilled in TPO installation.
What are the next steps for hiring a roofing contractor?
As you can see there are many options to choose from when considering roof repair. Whether you are hiring for a commercial roofing or residential roofing project, it is important to do research into which contractors are the best for the job. Luckily there are many excellent roofing contractors in Indianapolis to choose from. Picking the right roofing company won't be easy, but the first step is to call and request several estimates. If you are in need of an emergency roofing service you might be more limited but there are several emergency roofing companies in Indianapolis.
Once you have a firm idea of the variety of options available you will be able to make an informed decision for your roofing needs.